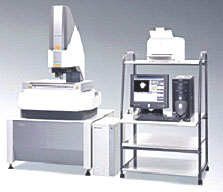 Employs a high-speed TTL Laser Auto Focus to realize high-precision auto focusing regardless of surface shape.
Provides multi-functionality together with user-friendly operability.
We have a wide-ranging product lineup to meet your needs.
There are 8 series of 4 types of NEXIV VMR.
If you click the product name in each series, you will be taken to a page with detailed information.